************
Author: Rachel Amphlett
Narrator: Alison Campbell
Length: 7 hours 56 minutes
Series: Detective Kay Hunter, Book 9
Publisher: Saxon Publishing
Genre: Mystery, Police Procedural
Released: May 14, 2020
************

When the body of a naked man is found in the middle of a barren field, a rural community is left in shock – and fear.

Discovering that someone is offering money in return for information about the dead man and anyone connected to him, Detective Kay Hunter realises there is a dark side to the victim's past.

When a key witness disappears and a web of deceit and lies threatens to derail the investigation, she fears the worst.

Can Kay and her team of detectives find out who is behind the man's murder before another victim is targeted?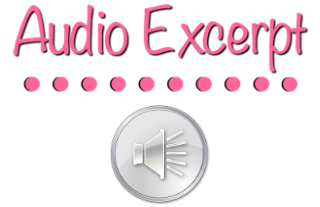 ************

Before turning to writing, Rachel Amphlett played guitar in bands, worked as a TV and film extra, dabbled in radio as a presenter and freelance producer for the BBC, and worked in publishing as a sub-editor and editorial assistant.

She now wields a pen instead of a plectrum and writes crime fiction and spy novels, including the Dan Taylor espionage novels and the Detective Kay Hunter series.

Originally from the UK and currently based in Brisbane, Australia, Rachel cites her writing influences as Michael Connelly, Lee Child, and Robert Ludlum. She's also a huge fan of Peter James, Val McDermid, Robert Crais, Stuart MacBride, and many more.

She's a member of International Thriller Writers and the Crime Writers Association, with the Italian foreign rights for her debut novel, White Gold sold to Fanucci Editore's TIMECrime imprint, and the first four books in the Dan Taylor espionage series contracted to Germany's Luzifer Verlag.
************
Alison Campbell is an actress based in Bristol, U.K. She has lent her voice to 50+ audiobooks, cartoons, documentaries and dramas. She can be found treading the boards across the country, in everything from Shakespeare to hip hop kids adventures. On screen she has appeared in dramas and science documentaries, her most recent co star was a CGI elephant. She can also be found performing the Natural Theatre Company's award-winning surreal brand of interactive comedy around the globe.
************

I'm so happy to have another entry in this series and Turn to Dust is every bit as good as the earlier books.
When Detective Kay Hunter is called to the scene where a man's body was found, it doesn't take long before she and her team begin to find hints that this is no ordinary crime but they have no idea how dark this one is going to get. The man's injuries are exceedingly bad, much worse than they're used to seeing but, before much time goes by, they learn just why the body is in this condition.
Not long after, the team hears that someone is offering payment for information about the victim and a critical witness goes missing. All efforts go towards finding this girl and the trail leads them in some truly horrifying directions, ultimately towards the answers that show just how depraved and vicious some people can be.
As always in Ms. Amphlett's books, a good deal of attention is paid to the individual team members — Barnes, Carys and all the others — and their interactions with each other, based on a camaraderie that has grown over time. I especially enjoy the time spent with Kay and her veterinarian husband, Adam, always wanting to see what adorable animals he's going to bring home.
Alison Campbell continues doing an excellent job with the audiobook narration and, in fact, she gets better with each book. One thing in particular that struck me this time is that her tone is really mellow and soothing which you would think wouldn't be quite right for a police procedural but somehow it works very well. Between her narration and Ms. Amphlett's terrific storytelling, I'm already anticipating the next book 🙂
Reviewed by Lelia Taylor, July 2020.
I received this audiobook as part of my participation in a blog tour with Audiobookworm Promotions. The tour is being sponsored by Rachel Amphlett. The gifting of this audiobook did not affect my opinion of it.
************

************

Plugging you into the audio community since 2016.
Sign up as a tour host here.