************
Title: The Ninth Session
Author: Deborah Serani
Narrator: Deborah Serani
Length: 6 hours and 52 minutes
Publisher: TouchPoint Press
Released: Apr. 16, 2021
Genre: Suspense
************
An edge-of-your-seat psychological thriller that brings a unique mix of psychotherapy and sign language and Coda culture. Just when you think you have it figured out, think again!

Dr. Alicia Reese takes on a new patient. Lucas Ferro suffers with crippling anxiety, and as sessions progress, he begins to share the reasons why he's struggling. As Ferro's narrative becomes more menacing, Reese finds herself wedged between the cold hard frame of professional ethics and the integrity of personal truth. And, finally, when Ferro reveals his secrets, Reese learns how far she's willing to go, willing to risk and willing to lose to do the right thing.
************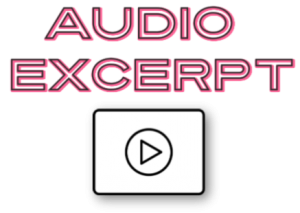 ************
************

Deborah Serani is an award-winning author, writing about psychological topics in many genres. She is a psychologist in practice over 30 years and a senior professor at Adelphi University. Dr. Serani has worked as a technical advisor for the NBC television show, Law & Order: Special Victims Unit – where a recurring character, Judge D. Serani, was named for her.
************
Way back in medieval times, I majored in psychology; although I never did anything with it, to this day, I'm still fascinated by the abnormalities of the mind and, in particular, implications in criminal justice. The Ninth Session, written by a woman who knows her topic very well, satisfied my interests as well as any crime fiction I've read. Luke is a formidable and dangerous man while his doctor, psychologist Alicia Reese, may or may not be truly prepared for what she learns about him from one session to the next and my nerves became ever more tense with every revelation. Like Alicia, the more I learned, the more I realized that he was capable of causing great harm to Alicia and those who were important in her life. "Creepy" doesn't begin to cover it.
As narrator, Ms. Serani is clear but the various voices are not especially distinguishable. Her pace is a little slow and I could understand very well at 1.45 speed which didn't make her sound like she'd been inhaling gas.
One thing I especially liked was the author's method of interweaving sessions and supervision and personal life. It was interesting that the notes Alicia wrote out provided a fair amount of information not heard in the session, meaning I had to always pay attention. All in all, this was a compelling look at a psychopath's mind and how others, including his doctor, are affected.
Reviewed by Lelia Taylor, May 2021.
I received this audiobook as part of my participation in a blog tour with Audiobookworm Promotions. The tour is being sponsored by Deborah Serani. The gifting of this audiobook did not affect my opinion of it.
************
************

Plugging you into the audio community since 2016.
Sign up as a tour host here.