************
Author: Andrew Cunningham
Narrator: Greg Hernandez
Length: 6 hours 31 minutes
Series: Eden Rising, Book 2
Publisher: Andrew Cunningham
Released: Jan. 15, 2021
Genre: Science Fiction, Thriller

They can't escape the evil.

When a forest fire destroys their beloved forest sanctuary, Ben and Lila, along with their six-year-old daughter Katie, head west through the earthquake-ravaged landscape toward a rumored thriving community in Yellowstone National Park.

But another rumor persists of a "great evil" in the Midwest – one they will have to deal with if they have any hope of making it safely to Yellowstone, a community they are not even sure really exists.

Six years after finding their peace, Ben and Lila have to reenter the world. Has it gotten better or become far worse?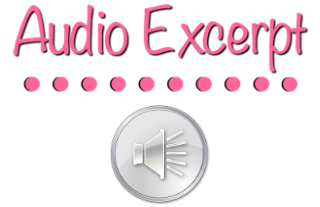 I'm the author of novels in several genres, including, mystery, thriller, and post-apocalyptic science fiction. Under the name A.R. Cunningham, I've also written the Arthur MacArthur series of mysteries for children.
I was born in England, but have spent most of my life living in the U.S.—including 25 years on Cape Cod before moving to Florida. A former interpreter for the deaf and long-time independent bookseller, I've been a full-time freelance writer and copy editor for many years. A 4th-degree Master Black belt in Tang Soo Do, I finally retired from active training when my body said, "Enough already! Why are you doing this to yourself?" I'm married, with two grown children and two awesome grandsons. My wife and I spend as much time traveling as we can, and are especially fond of cruising the Caribbean.
​I have been gratified by the response to my books. When I published Eden Rising back in the spring of 2013, I had no idea what to expect. When I sold my first few copies, I was excited beyond belief that someone was willing to take a chance on it. Numerous books and thousands of copies later, I am still humbled by the emails I get from readers telling me that my books kept them up late into the night.
In October of 2014, Wisdom Spring made me an official Amazon Bestselling author, a thrill I never thought would happen. But it still comes down to being able to bring a few hours of escape to a reader. That's what it's all about for me.
I hope you will try my books. Please feel free to email me with your comments.

Author-preferred Narrator of Mysteries & Thrillers
Narrating audiobooks is highly gratifying. I immerse myself into an author's story in order to bring it to life for the listener. I've enjoyed working with Andrew Cunningham for several years. His books are filled with rich characters, and the stories keep me turning the pages.
I also work as a background actor in movies and TV shows.
For more than 20 years, I worked as a radio news reporter and news writer. I spent half of my broadcasting career at ABC News Radio in the Washington, D.C., bureau. I covered all the federal agencies as well as Congress and the White House. I reported on a wide range of stories during my career, including financial and entertainment industry news.
For nearly 24 years, I worked as a federal government spokesman at three separate agencies—National Oceanic and Atmospheric Administration (NOAA), U.S. Mint and Federal Deposit Insurance Corporation (FDIC).

Ben and Lila have made a home deep in the forest for themselves and their six-year-old daughter, Katie, seven years after the event that killed almost the entire US population, perhaps even worldwide. Their self-sufficiency became the stuff of legend but they never wanted to be seen as heroes and retreated to their own little piece of the world. They haven't just survived, they've thrived and Katie is every bit as tough as her parents. Now, though, a forest fire has driven them out and they've decided to head for Yellowstone where a community seems to have settled.
Their journey takes the trio through some heartwarming times, meeting people who are kind and generous, but they also run into some very dangerous situations. In particular, they are confronted by a group of people controlled by a megalomaniac and his thugs. This man is certain he knows what's best for everyone and uses the electric power he recreated to recruit new settlers, willing or not, and Ben and Lila are forced to either comply or take a stand.
Although I think there are some glaring flaws—for instance, Katie is a downright unnatural child even taking into account her upbringing, and everything I've ever heard about EMPs indicates that such widespread and instantaneous loss of life would be unlikely—I really enjoyed Mr. Cunningham's story and Mr. Hernandez's narration nearly to the end. That ending, though, brought me up short and I was truly appalled at Ben's last action and how he justified it to himself. I can't say any more about this because it would be a major spoiler and I suspect I'm in a very small minority; if an audio version of the third book gets made, I'll be in line to find out how Ben's choice plays out.
Reviewed by Lelia Taylor, April 2021.
I received this audiobook as part of my participation in a blog tour with Audiobookworm Promotions. The tour is being sponsored by Greg Hernandez. The gifting of this audiobook did not affect my opinion of it.


Plugging you into the audio community since 2016.
Sign up as a tour host here.