************
Author: C.G. Harris
Narrator: MacLeod Andrews
Series: The Judas Files, Book 1
Length: 6 hours 53 minutes
Publisher: Hot Chocolate Press
Released: Oct. 15, 2019
Genre: Urban Fantasy

************

In the Inferno, Dante almost got it right…

Nine circles of hell, each one worse than the last. For Gabe, all of hell
is level nine, where the real baddies endure subzero climates and
have their nether regions cradled in cryogenic underwear.

Gabe has carved out his own safe niche in this Arctic afterlife with his
successful black-market business. When Judas Iscariot makes him an
offer he doesn't dare refuse, Gabe must leave behind his contraband
Twinkies and Dr. Pepper to become a double agent for the most dangerous
organization the world has never heard of and save humanity before it's too late…

************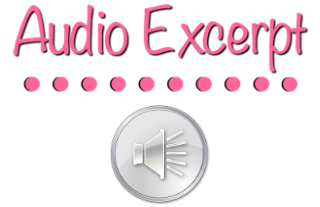 ************


************
C.G. Harris is an award winning science-fiction and fantasy author from Colorado who draws inspiration from favorites, Jim Butcher, Richard Kadrey and Brandon Sanderson. For nearly a decade, Harris has escaped the humdrum of the real world by creating fictional characters and made-up realities. When not writing, Harris enjoys sipping scotch while watching the twisted humor of Drunk History. Seeing our past through the bottom of a whisky glass is more entertaining than reading a dusty textbook. C.G. Harris is the pen name and combined persona created by authors, Chuck Harrelson and Kerrie Flanagan. Together they have published, The Judas Files, a gritty urban fantasy series and The Rax, an apocalyptic science fiction series.
************

MacLeod Andrews is a multiple Audie, Earphone, and SOVAS award winning audiobook narrator, as well as an award winning film actor and producer. He's perhaps most recognized in audio for narrating the Sandman Slim series by Richard Kadrey and The Reckoners series by Brandon Sanderson. His films They Look Like People and The Siren have played festivals all around the world and are available for streaming on major platforms domestically and abroad. He has a cat named Luna, a well known affinity for chocolate chip cookies, and rations his social media fix to twitter.
************
You might not think the nine circles of hell could be amusing, even hilarious, but I gotta tell ya, The Nine had me practically guffawing and I imagine other drivers on the road must have thought a loony was behind my wheel. Gabe and Alex are full of snark and charm and all the good things that make me like characters mixed with a bit of whatever it was that got them in Hell in the first place and I love them both.
So, Gabe is a guy who's really good at working the black market and there are a lot of folks in Hell who miss stuff from above, like Twinkies. Searching out the goods takes a bit of effort and time but, when he comes across an amnesiac damsel in distress during a firestorm, he calls her "Stray" and takes her in. She showed up just in time to watch the shop while he goes to a meeting he dare not refuse with Judas Iscariot who assigns him to infiltrate the Judas Agency, a group that's nefarious even by Hell's standards. That's when he meets the badass Alex who really gives Gabe a run for his money and, despite all the picking at each other, these two were obviously meant for each other. Can Gabe stop a contagion that will nearly wipe out humanity without Alex finding out?
Narrator MacLeod Andrews bears major responsibility for making this so much fun and that has a lot to do with two things, his distinctive voices and his interpretations of who these people are. Of all the personalities, I think I liked Alex the best but, truly, all of them kept me listening. Great job, Mr. Andrews!
Reviewed by Lelia Taylor, November 2019.
************

Nov. 19th:
Nov. 20th:
Nov. 21st:
Nov. 22nd:
Nov. 23rd:
Valerie Ullmer | Romance Author
Nov. 24th:
Nov. 25th:

Plugging you into the audio community since 2016.
Sign up as a tour host here.