************
Author: Rachel Amphlett
Narrator: Alison Campbell
Length: 7 hours 56 minutes
Series: Detective Kay Hunter, Book 8
Publisher: Saxon Publishing
Genre: Mystery, Police Procedural
Released: Oct. 15, 2019


************

When a faceless body is found floating in the river on a summer's
morning, Detective Kay Hunter and her team are tasked with
finding out the man's identity and where he came from.

The investigation takes a sinister turn when an abandoned boat
is found, covered in blood stains and containing a child's belongings.

Under mounting pressure from a distraught family and an unforgiving
media, the police are in a race against time – but they have no
leads and no motive for the events that have taken place.

Will Kay be able to find a ruthless killer and a missing child before it's too late?

Cradle to Grave is the eighth book in the Detective Kay Hunter series
by USA Today best-selling author Rachel Amphlett and perfect
for listeners who love fast-paced murder mysteries.




************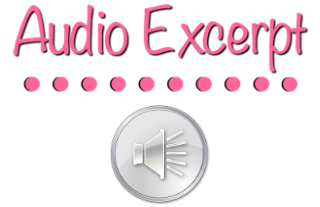 ************

Before turning to writing, Rachel Amphlett played guitar in bands, worked as a TV and film extra, dabbled in radio as a presenter and freelance producer for the BBC, and worked in publishing as a sub-editor and editorial assistant.

She now wields a pen instead of a plectrum and writes crime fiction and spy novels, including the Dan Taylor espionage novels and the Detective Kay Hunter series.

Originally from the UK and currently based in Brisbane, Australia, Rachel cites her writing influences as Michael Connelly, Lee Child, and Robert Ludlum. She's also a huge fan of Peter James, Val McDermid, Robert Crais, Stuart MacBride, and many more.

She's a member of International Thriller Writers and the Crime Writers Association, with the Italian foreign rights for her debut novel, White Gold sold to Fanucci Editore's TIMECrime imprint, and the first four books in the Dan Taylor espionage series contracted to Germany's Luzifer Verlag.
************
Alison Campbell is an actress based in Bristol, U.K. She has lent her voice to 50+ audiobooks, cartoons, documentaries and dramas. She can be found treading the boards across the country, in everything from Shakespeare to hip hop kids adventures. On screen she has appeared in dramas and science documentaries, her most recent co star was a CGI elephant. She can also be found performing the Natural Theatre Company's award-winning surreal brand of interactive comedy around the globe.
************

I have inhaled every book in this series and Cradle to Grave is no exception. Once again, Ms. Amphlett has created a sense of mounting tension and fear while, at the same time, offering some relief through the personal lives of the team.
It's bad enough when an unidentified body is found in the river but things get much worse when police find a boat that has a lot of blood in it but, more alarming, a child's belongings. Where is the child? The investigation ratchets into high gear as every member of Detective Inspector Kay Hunter's team is driven to find this child, hopefully still alive. Soon enough, attention points towards the family of a child who's been reported missing and the race is on to find this little girl, starting with the questions: is the disappearance connected to the murdered man and is the family involved?
For me, a real strength of the Detective Kay Hunter series is the intelligent pursuit of truth evidenced by the entire team and each member has become like family to me. The author lets us visit with different characters off the job and knowing some of their personal stories gives a glimpse into why they are so dedicated to the job and to each other.
The other steady light in these books is the ongoing narration by Alison Campbell. Ms. Campbell continues to be an ideal reader with her terrific vocalizations and a spot-on sense of how the story needs to be told. No one could do a better job in my opinion.
Reviewed by Lelia Taylor, November 2019.
I received this audiobook as part of my participation in a blog tour with Audiobookworm Promotions. The tour is being sponsored by Rachel Amphlett. The gifting of this audiobook did not affect my opinion of it.
************

3 Winners: Free copy of Cradle to Grave
Audiobook from Authors Direct
Enter here.
************

Nov. 5th:
Nov. 6th:
Nov. 7th:
Nov. 8th:
Nov. 9th:
Nov. 10th:
Valerie Ullmer | Romance Author
Nov. 11th:
************

Plugging you into the audio community since 2016.
Sign up as a tour host here.