************
Author: C.A. Gray
Narrator: Matthew E. Berry
Length: 6 hours and 16 minutes
Publisher: Wanderlust Publishing
Released: July 17, 2019
Genre: Fantasy, Magical Realism


************

Workaholic insurance attorney Luke Darringer has it all: money, looks, ambition. Sure, he hasn't taken a vacation in over a decade, and his personal life is almost nonexistent – but that's a small price to pay in order to maintain strict control, and minimize his vulnerabilities.

But then Luke's firm, with the help of his cheeky administrative assistant Charlotte, strong-arms him into becoming the first-ever client of the new Dreamscape Adventures, Inc. The new company promises fantastical vacations to wealthy clients, as well as controlled therapeutic experiences to individuals suffering from various forms of mental illness, such as autism and PTSD. They're a potentially huge client for Luke's firm, but they need liability insurance before they can get off the ground. Luke expects he'll have a quick little canyoneering adventure like he did back in his college days, and then get right back to the grindstone.

But Luke's adventure doesn't quite go the way he planned. Eli, the entrepreneur in charge, assures Luke that the glitches are nothing to worry about, and they'll have things under control again in no time. Instead, Luke soon finds himself in a wilderness of questionable reality, where he is responsible not only for his own safety, but also Charlotte's, Eli's, and that of a nonverbal autistic boy whose vulnerability strikes a bit too close to home. Forced to confront his past and his deepest fears, Luke must decide whether to rewrite history and become the man he's always wanted to be – or whether instead he is doomed to repeat it.




************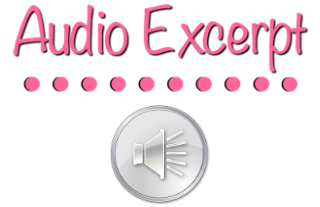 ************

By day, C.A. Gray is a Naturopathic Medical Doctor (NMD) with a primary care practice in Tucson, AZ, and she writes medical books under her real name (Dr. Lauren Deville). She lives with her husband, with whom she maintains a facetiously contentious movie review blog, and travels as often as they can get away. When not writing or seeing patients, she does yoga, drinks red wine while eating dark chocolate, and consumes audiobooks like there's no tomorrow!
Website⎮Twitter⎮Facebook⎮Goodreads⎮Instagram
************

Matthew has been very active in his career as a radiologic technologist, but something was nagging at him. His urging to be involved with the written word. The medical journals he wrote did not fill the desire for the kind of words he wanted to be a part of. He had always considered himself a writer. But one that often had difficulties completing the story. So, how else could he be involved? Matthew began listening to audiobooks and decided in 2017 that he was going to give it a try.
He now has 9 audiobook projects on sale at Amazon, Audible, and iTunes with two projects in the works.
Twitter⎮Facebook⎮Instagram⎮Soundcloud
************

I've been enjoying Ms. Gray's audiobooks for a while now so tackling this one was a given but I actually had another reason for wanting to read it. Back in the day, when I was in the corporate world, my career was very much like Luke's except that I wasn't an attorney. I was an insurance casualty underwriter, tasked with deciding whether my company would agree to insure a particular client, and that frequently involved my visiting to see the operations for myself. Mind you, we didn't deal with entertainment or high tech but the core process is pretty much the same.
That said, my predisposition to like this book was spot on. At the same time, I was surprised at what the story turned out to be because I was expecting something like a high tension thriller when, in fact, it's more of a look at how life shapes a person and what forces come into play in our personal growth once we allow ourselves to be open to change and to face our pasts. This is no boring psychological study, though; watching Luke get the benefit of what Dreamscape Adventures has to offer is heightened by a fast-paced adventure with plenty of twists to keep you guessing.
Matthew E. Berry is a new narrator to me and I found him quite accomplished with different voices (including female) and he helped me connect to the characters. His pacing and his dramatic intonations were also good and, for me, he was a real asset to the story.
Reviewed by Lelia Taylor, August 2019.
I received this audiobook as part of my participation in a blog tour with Audiobookworm Promotions. The tour is being sponsored by C.A. Gray. The gifting of this audiobook did not affect my opinion of it.

Giveaway: $25 Amazon Gift Card
Dreamscape Adventures, Inc. Giveaway: $25 Amazon Gift Card
************

Aug. 27th:
Aug. 28th:
Aug. 29th:
Valerie Ullmer | Romance Author
Dab of Darkness Audiobook Reviews
Aug. 30th:
Aug. 31st:
Momma Says To Read or Not to Read
Sep. 1st:
Sep. 2nd:
************